Modern art print – the art of life
The world is so wide and so is its culture and nature. Diversity is the soul of this world and people all over the world live with this diversity. Life is to live, love and enjoy. People find enjoyment in different forms. One such true entertainer is Art. Art is the most valuable part of life. Art spread awareness or cultural appreciation. It also brings out certain emotions, gives inspiration, or boost the morale of people. Art lovers are all over the world and art has no geographical or cultural boundaries. An art always impresses a person who shares the same thoughts, feelings, and experiences as the artist. This art can be a piece of a bridge between two people.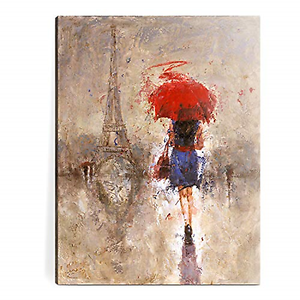 Modern art prints have gained their basis from modern art which was prevalent in the 19th century until the 1960s or 70s.  These Art forms and styles evolved as a part of modernization. Ancient art concentrated much on culture and tradition.  Modern art changed those concepts and took a new form of experimentation and creativity. People of the modern era like the artwork of the Impressionists and dream creators and love to have them as hanging paintings in their homes so that they can look at them while they enjoy a party, relax on their bed or eat dinner.
Modern art prints depicting scenes of modern life and there is no attempt to mimic the real world by way of perspective tricks. Instead, these arts are just a few simple paintings on a flat canvas or a weird structure that it was made by using a paintbrush and a mixture of random colors. They are just abstract works or representational figures experimented by the creator to draw more attention of art lovers.
Modern Art Prints in artwork galleries represent varieties of arts which offer unique home decor wall art including posters, fine art prints, acrylic prints, metal prints, framed prints, canvas prints, and much more. They can also be used on toys, vintage, jewels, clothes, wedding and party hall decors, fashion accessories, art, and craft supply etc.
The culture of collecting Modern art prints has become synonymous with money and exclusivity. Most of the people collect art for a variety of personal reasons like philanthropic ventures, aesthetic taste, and emotional connection or as a status symbol. People love to collect these arts and display them on their house or office walls sometimes to impress themselves and sometimes to impress visitors. These modern art paints have a global market today and there is a huge demand all over the world. These modern art prints are sold in art galleries, art festivals or even on online websites. For most of the artists, art is not a thing to practice and learn, it is a part of their life. It is not just a skill but it is a passion. These modern art prints are much more than just an image. They tell you a story, share an experience, give you inspiration, teach you to dream, make you enjoy, prepares you to move on and face everything in life.