Consequences of chatting with unknown
Mostly youngsters spend their leisure time in chatting with their friends. Similarly, people do spend most of their time chatting only currently. The key reason is an unlimited internet connection. Moreover, people make conversations with their friends on different social media sites. It is specifically due to chatting all over the website. In fact, this feature helps in establishing new relations as well. But besides that, there are several dangers that affect your life, unfortunately. This is the reason, parents must know about the legacy of free chat rooms which are widely existed everywhere in different online sites today.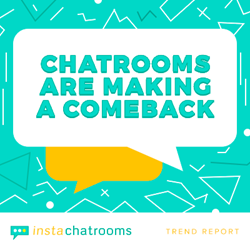 Let's see some of the consequences that impacts chatting people drastically;
Majorly, this kind of chatting affects very badly those who are unaware of some unusual dangers. Hackers or cybercriminals play a vital part in the online market today. They occupy their place in every targeted online environment. So, before going to take an active part in online conversations, just ensure on each step you process out. It may be some links they provide to you in the name of a friend If you are not interested in making out strangers as friends. Just ignore it. Otherwise, if you are curious about knowing the personality those who want to add you as a friend, then you will fall into their trap. So according to research, opening up a new page also let your credentials resided with your account will get hacked easily. Better stay away from this activity.
Especially kids easily fall into the trap of these hackers due to their curiosity of knowing about adventurous or favorite games. If the predators ask your children to click a link before proceeding into a game through chatting, then your entire information will be easily hacked over here. So, train your kids about this data.
In fact, sharing of your personal data in your chatting rooms is recommended. If you share your videos, pictures and all even with your friends then you might receive a warning call from hackers. So be careful in this scenario. If you chat through video or voice call in chatting rooms with your friends, those will be recorded as well if you got targeted by hackers easily.
Moreover, if you are online in your chatting rooms every time, then you will be intimated with messages like donating some amount of money for sick children, cancer patients and all by taking your kind heart nature into consideration. This is only possible when someone is noticing you about your activities carried out in your chatting rooms obviously.
Finally, right authentication is required before going to chat with your friend or anybody else especially strangers case.
Conclusion: hence from the above, we have concluded that chatting is necessary if and if it is entertaining able. But it is not letting you experience false activities unknowingly without your keen notice. So, experts advise every user to know about all the pros and cons of doing chatting with your friends as well. Here you cannot judge the links provided by your friends are either fake or they already got trapped by clicking links offered to them by somebody else.