Offshore Software Development: How it works in a team
Can outsourcing in software development even work? Is not that more a topic for corporations and large software providers than for the middle class?
Software development in a team is a complex thing
In addition to know-how and experience, efficient project management, and thus also communication and detailed arrangements play a major role. It is therefore not surprising that many of the software development via Offshore software house are extremely skeptical.
Anyone who has worked in a complex software project before can understand this well. Unexpected problems always appear. And what appeared to be conclusive in the initial concept cannot prove to be feasible in the concrete implementation. In individual cases, this can also be related to the misjudgment of a developer. Or the software roadmap was pressed in too tight a timeframe, for budgetary reasons or because a client requested it.
The approach determines the success
A realistic approach to software projects is, therefore, as important to success as efficient teamwork. The question as to whether offshore software development can actually work cannot be answered with yes or no. It's more about why.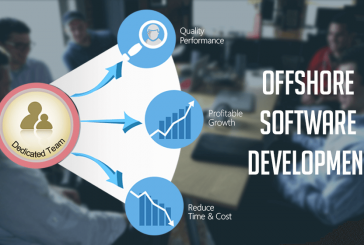 The attempt to realize a software project according to the motto "ordered and picked up" in India is therefore just as absurd as it would be with a German supplier. Intensive communication, and often even cooperation, between the client and the software developers involved is indispensable for future success.
With regard to offshore software development, therefore, the legitimate question is often asked as to whether this intensive exchange between a German client and an Indian development team can even work. The understandable doubts are usually based on three main factors: technical know-how, differences in mentality, and project management at a distance.
The technical know-how of software developers
Germany is a highly developed industrial country with an excellent public education system and excellent infrastructure. We are proud of the title as export world champion and are happy about the quality seal Made in Germany. Compared to India, this leads to a series of prejudices, which are usually based on a flat-rate.
Many software developers are highly trained and work in leading technology companies at home and abroad.  Especially the leading IT companies appreciate the Indian know-how, and they started to build large locations in India years ago. For example, IBM already has more than 150,000 employees in India, Accenture has 80,000 employees, and Oracle has more than 31,000 employees.
Google also already has more employees in India than in any other foreign location, and the Group continues to invest heavily. Google recently partnered with 30 Indian universities to train two million Android developers in just three years. A project is unlikely to fail due to a lack of excellent Indian software developers.
Mentality differences and ways of working
However, what successful international companies can do with their global experience is quite a challenge for small and medium-sized enterprises. For successful cooperation with Indian outsourcing providers, intercultural competence and an understanding of different ways of working are indispensable. This starts with the directness and manner in which criticism or wishes are voiced. In cooperation with Indian experts, it is problematic when clients try to apply the usual communication and working methods in Germany also in an Indian outsourcing project 1: 1.
As a rule, international and culturally experienced employees are needed, who knows project management remotely what is important. Unfortunately, not every company has this competence. At outsourcing4work, we, therefore, work with our own Agile / SCRUM trained project managers, which fill this gap. It also solves another fundamental problem in offshore software development in India, the demanding coordination of development teams in the distance.