Enjoy Creating Your Blog with WordPress Themes and Plugins
A plugin of WordPress helps users to extend features and the functions of the blog or the website. As the survey of January 2020, WordPress has 55487 plugins. Each and every wordpress plugins make the users to enable the custom functions and to make their tasks regarding their needs. There are even more premium plugins, which is also called a repository. WordPress is used by a wide range of people to improve their profession.
WordPress has increased usage among many people as it has enormous features to benefit the users. It has made the people create their blog without any complications and in a natural way. There are many reasons for the usage of WordPress. The primary goal among all the other reasons is the user-friendly feature.
Special Features:
WordPress software is available for free, and it has many benefits, even though it is provided without any cost. It is one of the most useful open sources, and anybody can download it. Various platforms offer the same service through enormous expenses. Thus, it is better to use this single source and enjoy the special features. It is a self-hosted version, and so anybody can make changes in the site according to their needs. It also gives some advantages to the usage of plugins.
A community of contributors has developed WordPress. It has the most effortless downloading and installing process. There is a lot of misconceptions regarding the usage of WordPress. The main mistake is that the site is mainly for creating blogs. It has been designed with this single motive before, but now there have been many developments, and it also features some other exciting new releases. It is one of the fastest ways to create and publish a blog in a short period. WordPress can be used to create an attractive eCommerce website to enhance the business.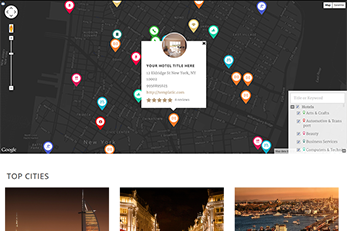 Try Different Websites for Various Fileds:
WordPress is used in creating various types of websites whose list will be endless. Some of them are blogs, portfolios, business-related sites, forums, dating sites, membership websites, galleries, chat rooms, online learning modules, job boards, directories, quora, wikis, auction sites, and more. This is the most commonly used feature among the people. The specialty of WordPress is that it supports various ranges of media. It accepts all forms of documents, images, audio clips, and even videos.
The legal media can be made available from the sources like visual hunt, pixels, Unsplash, and stock swap. The process of creating a blog or some other things is simple and easy to learn. It is not so complicated and confusing, and thus it has made a high reach among the people. It is a massive community that has even the learning process. It has enormous specifications that allow you to make changes in the generated website or blog. It will enable users to add some attractive plugins and attractive themes. It just needs the installation process and can make the necessary adjustments. The issues can be adjusted at any time from the free to premium themes. The user can get the complete control of the website in his own hands without handing it to others. They can make their changes.